Discover more from PhotoCamp Daily
Where every day is like a day at camp, PhotoCamp.
Return To Portraits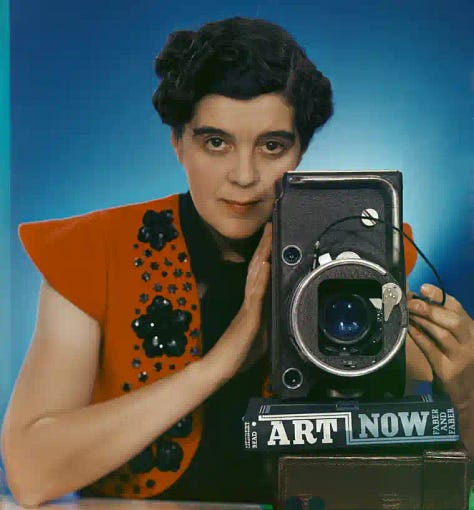 The National Portrait Gallery in London has undergone a magnificent reinvention, and it is now open to the public after three years of closure. The gallery has been transformed into a space that emphasizes democratic hangings, balancing the sitter's status with the quality of the portrait. The gallery's permanent collection has been given a new lease of life, with almost half of the sitters and artists being women. The new exhibition space celebrates extraordinary lives such as Georgian boxer Jem Belcher and Victorian miniaturist Sarah Biffin.
The first temporary exhibition, Yevonde: Life and Colour, celebrates the first British photographer to exhibit colour portraits, Madame Yevonde. The exhibition showcases over 80 portraits of famous society figures from the 1930s, including Nancy Cunard, Elsa Schiaparelli, and Tallulah Bankhead. The photographs are displayed alongside Yevonde's iconic "goddess" portraits, which depict women dressed as mythological figures such as Diana, Venus, and Persephone.
The National Portrait Gallery's reinvention has been a resounding success, and it is now a must-visit destination for art lovers and history buffs alike. The gallery's new emphasis on diversity and inclusivity is a welcome change, and it is heartening to see that almost half of the sitters and artists are women. The Yevonde: Life and Colour exhibition is a fitting tribute to a pioneering photographer and provides a fascinating glimpse into the glamour and elegance of 1930s high society.